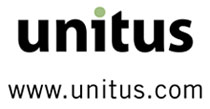 Support Unitus and the Fight Against Poverty and See The Police in Concert...

In their support of the fight against poverty, The Police are offering fans an exclusive opportunity to bid on front-row tickets and ticket packages, unavailable to the general public. All ticket packages will include of pairs of front row tickets and concert tour programs signed by the band with select packages also including access to sound check and backstage tours. Proceeds will benefit the band's nonprofit partner Unitus, a worldwide leader at scaling innovative solutions to global poverty. CharityFolks.com, the premiere online charity auction site, will post the first set of tickets and VIP packages for 21 North American and eight European summer tour dates on Monday, April 7 and will continue to add ticket packages through the end of July.

The Police are honored to raise awareness and funds to support Unitus saying, "When we look at the challenges we face as a planet, we recognize that poverty is at the root of nearly all of them. During the 2008 tour, we chose to work with Unitus - an organization that is boldly tackling these challenges by supporting equality, empowerment, and dignity for the world's poor. Together with Unitus, we can help foster fundamental changes in the world to help create equal opportunity and to share the wealth and be true global citizens."

Admission to sound check and backstage passes are only available for select shows. Please see the chart below for information on which shows have these added benefits, as they are shown in red.

To bid visit www.charityfolks.com/thepolice.

Auction Date: April 7 - April 21
Thursday, May 1 Ottawa, ON
Saturday, May 3 Buffalo, NY
Sunday, May 4 Columbus, OH
---

Auction Date: April 10 - April 24
Saturday, May 10 Chicago, IL
Sunday, May 11 Grand Rapids, MI
Tuesday, May 13 Kansas City, MO
---

Auction Date: April 17 - May 1
Wednesday, May 14 Omaha, NE
Friday, May 16 Orlando, FL
Saturday, May 17 West Palm Beach, FL
Tuesday, May 20 Houston, TX
---

Auction Date: April 24 - May 8
Wednesday, May 21 Dallas, TX
Saturday, May 24 Phoenix, AZ
---

Auction Date: May 1 - May 15
Monday, May 26 San Diego, CA
---

Auction Date: May 8 - May 22
Tuesday, June 3 Marseille, France
Tuesday, June 10 St. Etienne, France
---

Auction Date: May 15 - June 5
Friday, June 20 Belfast, UK
Thursday, June 26 Katowice, Poland
---

Auction Date: May 22 - June 12
Saturday, June 28 Leipzig, Germany
Wednesday, July 2 Valencia, Spain
---

Auction Date: June 12 - June 26
Saturday, July 19 Salt Lake City, UT
Monday, July 21 Denver, CO
Tuesday, July 22 Denver, CO
---

Auction Date: June 19 - June 30
Friday, July 25 Milwaukee, WI
Saturday, July 26 Detroit, MI
---

Auction Date: June 26 - July 10
Monday, July 28 Pittsburgh, PA
Tuesday, July 29 Philadelphia, PA
---

Auction Date: July 3 - July 17
Friday, August 1 Saratoga, NY
Monday, August 4 Wantagh, NY
Tuesday, August 5 Wantagh, NY
---

About Unitus:
Unitus is a 501(c)3 international, nonprofit organization with offices in Seattle, Washington and Bangalore, India, Unitus is a worldwide leader at scaling innovative solutions to global poverty. We accelerate access to life-changing financial services for those at the bottom of the economic pyramid--the 3 billion people who are living on less than a day. Unitus partners with the world's most promising microfinance institutions and provides them with breakthrough business strategies, technology, and access to capital, empowering them to serve thousands more hardworking micro-entrepreneurs around the world. The Unitus portfolio reaches more than 3.3 million families through 21 partners in Argentina, Brazil, India, Indonesia, Kenya, Mexico, and the Philippines. Our goal is to reach more than 15 million of the world's working poor by 2010.

About Charity Folks:
Charity Folks is the leading online marketplace for nonprofit fundraising, corporate cause-marketing campaigns and celebrity-driven charity events; a cross-market penetration that has made them the "go-to" in the field of ePhilanthropy. Among their special partners are hallmark nonprofits, including Entertainment Industry Foundation and The World Wildlife Fund; A-list celebrities, such as Alicia Keys and Morgan Freeman; and top-brand corporations, including Toyota and Esquire Magazine.